The Loop, Chicago

West Loop, Chicago
Especially when it's about 40 degrees out. The guy on the left is actually dressed appropriately.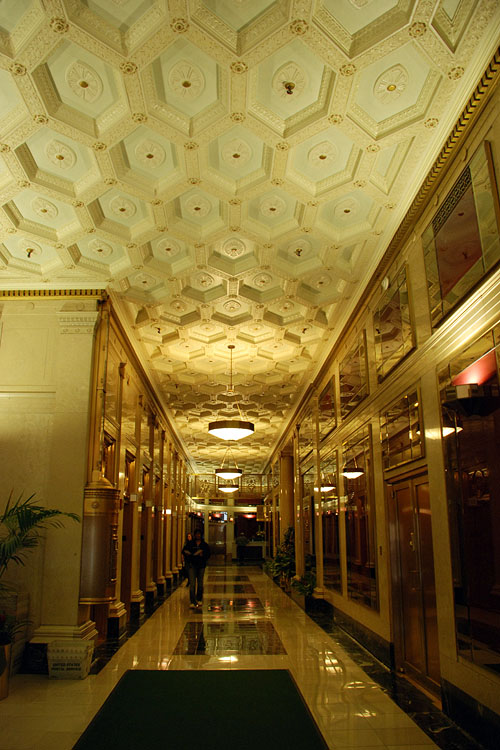 25 E. Washington Street, The Loop, Chicago
I've been to the dentist far too much in the past couple months. You don't even want to get me started on the fillings I've had replaced, the multiple visits to get a crown redone and then when I thought it was all done, I had to go back because just a day later I chipped off a chunk of tooth and filling. Not fun.
One thing I do like, though, is the building my dentist office is in. It's at 25 East Washington Street. The outside of the building is not too remarkable, even though it was designed by D.H. Burnham & Company and was completed in 1914. What I really like about the building is the main lobby. I love the ceiling. You just don't see this kind of decoration on ceilings any more!