Becky, Chris, Rachelle
Friday: Amanda came down to watch Makai while Dallas and I went out for the night. First we had some happy hour drinks downtown with Jessica, Todd, Adam, Brian and Damien. Then we headed to the Roundarch Isobar holiday party at Siena Tavern. After 11 weeks, it was so nice to see all of my work friends, but it really did drive home the fact that I only have a few weeks left until I go back to work! Still a fun night. As per usual with the Isobar holiday parties: great food, endless open bar, lots of fun. This was the most drinks I've had in one night in literally a year. And the longest I stayed up forever (not counting New Years, when Makai was with us). Paired with the fact that I'd been sick the two previous days, I lost my voice for the whole weekend. So worth it, though!
Saturday: Amanda decided to stay over one more night instead of driving home and driving back on Sunday. We ate bacon all day and went to brunch at Revolution Brewing where she met her new favorite beer: Gravedigger Billy, a barrel-aged scotch ale.

Makai & Jessica & a bunch of beer & a grape soda.
Sunday: Richard, Stephanie and Jessica came down. We had lunch/brunch at the Goose Island Brewpub on Clybourn. Amanda met another new favorite beer: Extremely Naughty Goose, an imperial brown ale with a chocolate and whiskey flavor. I had the London Fog, a milk stout with chocolate and Earl Grey tea, and really liked that. We also both had more bacon in the form of bacon jam! This trip to Goose Island was Makai's second restaurant outing (not counting Starbucks). I don't think he even knew he went, though. He slept the whole time!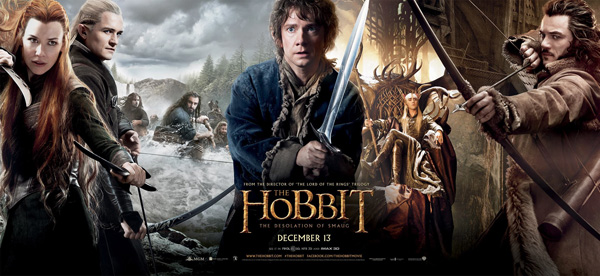 After lunch, Jess, Steph, Amanda and Makai went home and Richard and I went and saw The Hobbit: The Desolation of Smaug. We have seen all of the Hobbit and LOTR movies together.
Update: More photos from the holiday party (via the official photographer).