Reagan National in DC is very patriotic, as expected.

Not that I've hung around urinals that much (I think I've actually seen one once), but these sinks at O'Hare look like they're styled after urinals.

Pretty early morning photo of planes at O'Hare.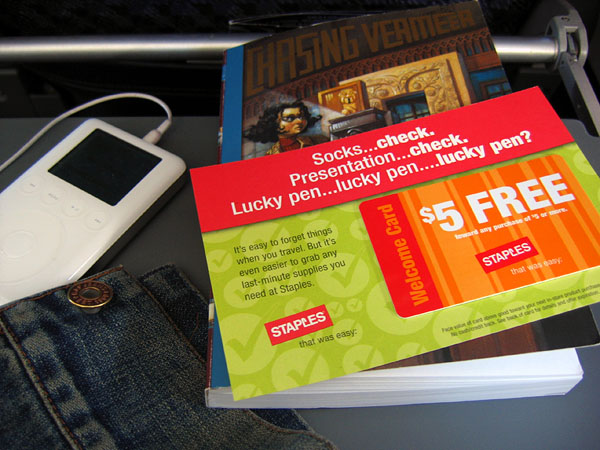 When did they start handing out coupons in-flight? Got this on my way to Newark.

For the record, I'd rather just wait for my bags, thanks.