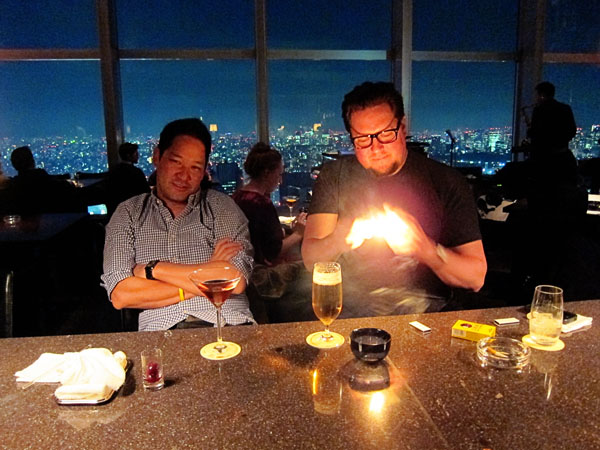 Our friend, and Dallas's coworker, Chris happened to be travelling around Japan at the same time we were. His last two days, in Tokyo, overlapped with us so we met up with him. He was living out a Lost in Translation dream by staying at the Park Hyatt Tokyo. We met up with Chris at the New York Bar, which is located in the hotel, and where several scenes from Lost in Translation were filmed.
The New York Bar is definitely upscale and spendy, but the views of Tokyo are amazing! And it was so cool to sit at the same bar where Scarlett Johansson and Bill Murray sat in the movie. Dallas would like you to know that the band "was no Sausalito!"

Budweiser is more than Asahi, Kirin, Sapporo and Suntory.