Leblon Cachaça and limes for making caipirinhas.

Party!

Ellyza & Makai

Lila & Makai

Polish food stand, Dallas's favorite.

The Fat Shallot. I had the grilled cheese. Again.

Justin, the baby whisperer. Makai couldn't keep his eyes open!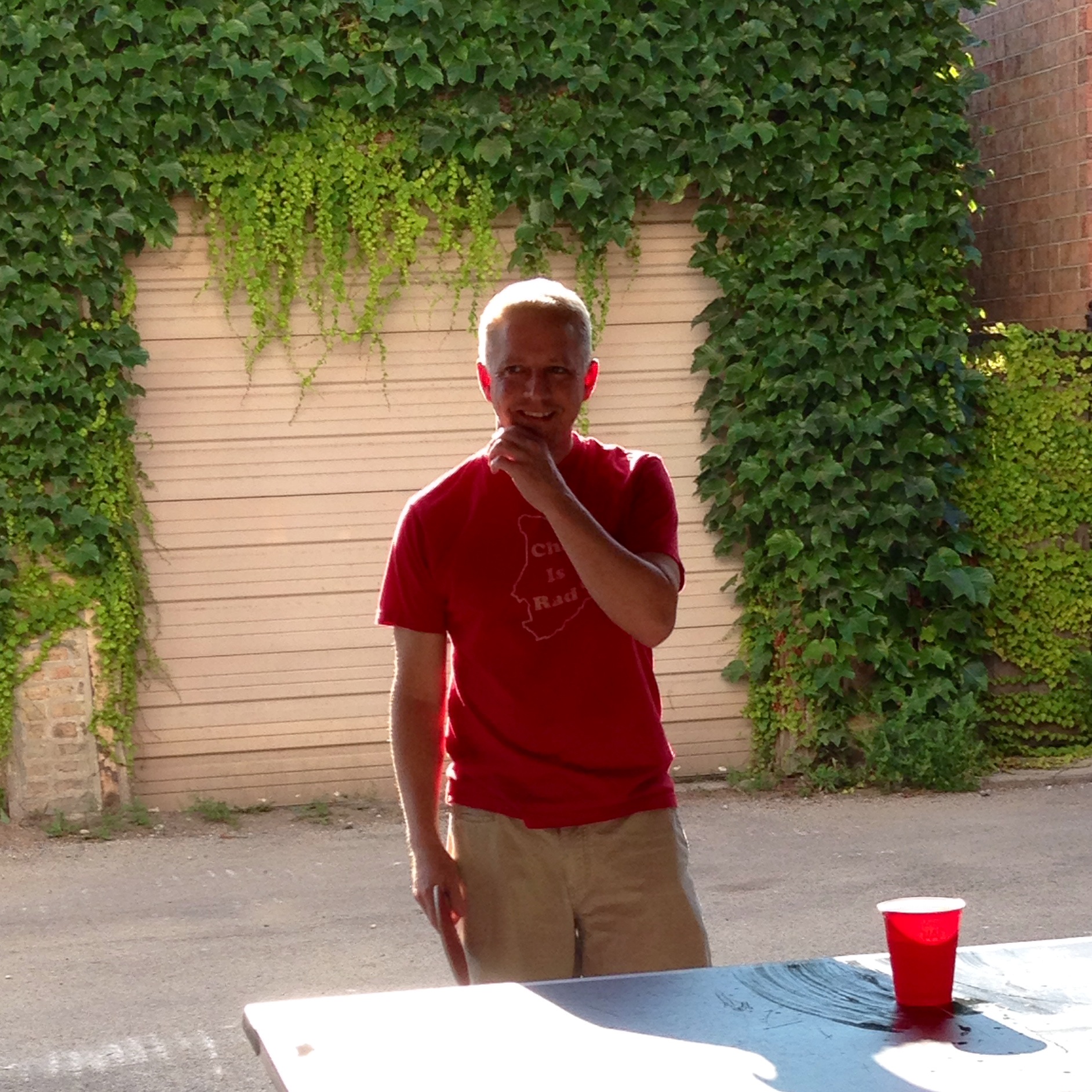 Chad playing beer pong.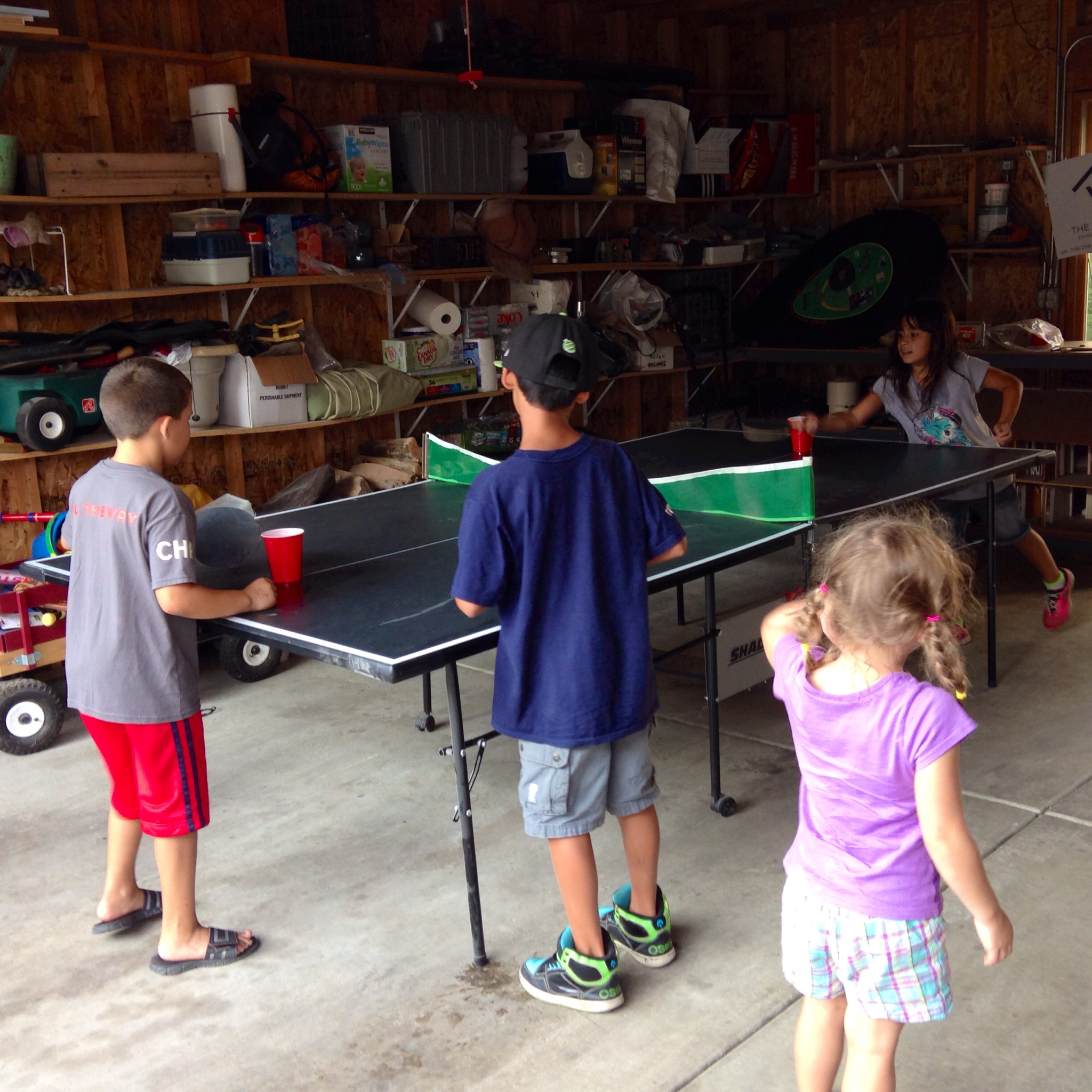 The next generation of beer pong players.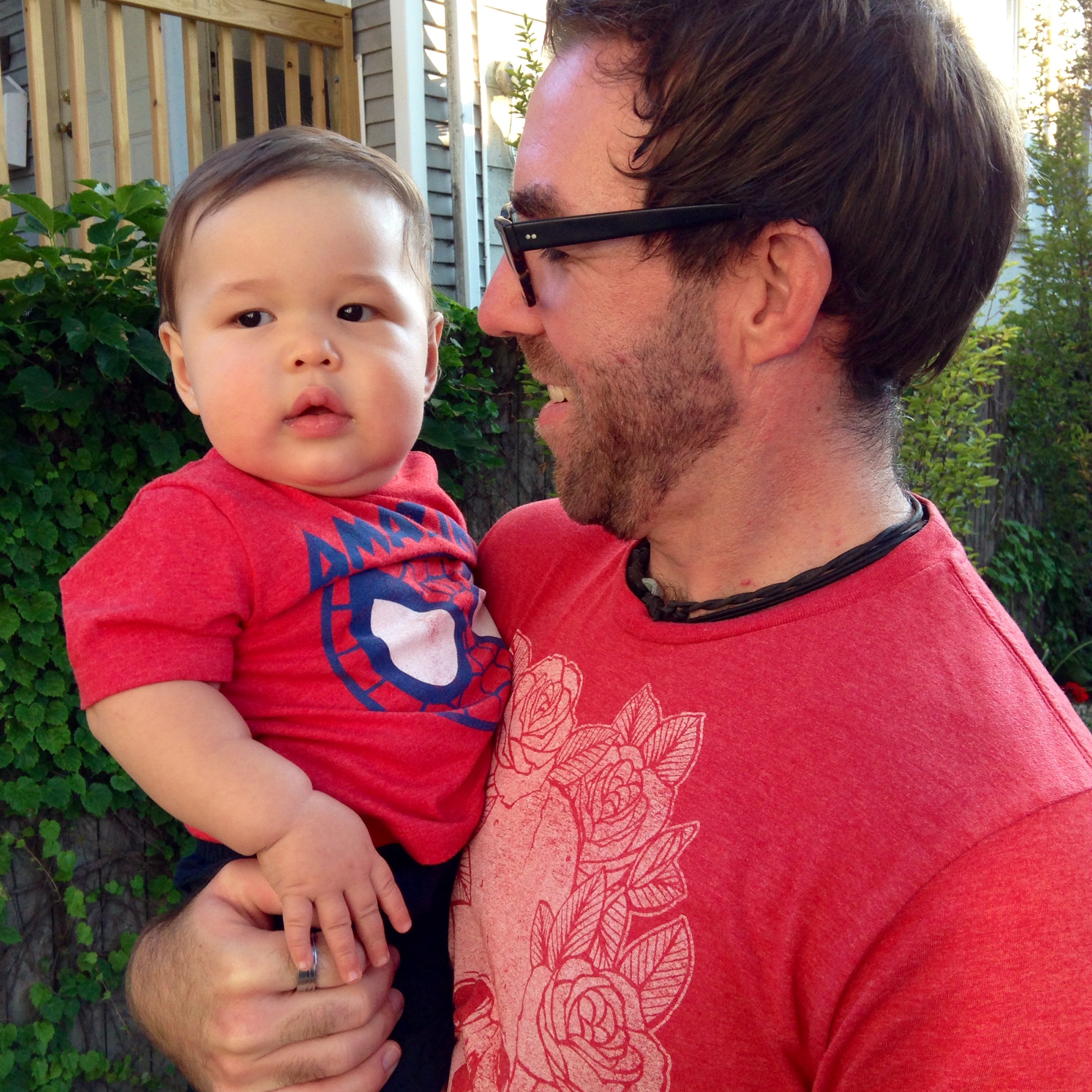 Trent & Makai.

Ed and Justin. Who knows what's going on here. Probably better not to ask.

Semi-drunk bathroom selfie.
This was at least the 7th time I've been to the Retro on Roscoe street festival. For many years Jen and Chad have hosted a party at their house at the same time as the fest and people have gone back and forth from fest to party all the day and night. This year was a little different with Makai. We mostly stayed at Jen and Chad's house and only walked over to the festival for a little while to get some food. Not that Makai can't go to the fest, but we were having a lot of fun at the house visiting with with friends and other kids, hanging out on the new yard, that we just didn't leave for long.
Dallas was excited because the Polish stand was back and he loves to get the fully loaded Polish plate. For a while the stand wasn't there.. like for several years! I was excited because Chad was making caipirinhas, a drink he loved on his recent trip to Brazil for World Cup.. and one that I love, but had never made myself before. And I might have had just one or two too many of them, because I ended up falling asleep and missing a going away party that I was supposed to go to at night!
Previously at Retro on Roscoe:
2012: Lots of kids, baby Rory.
2011: Polish stand disappeared! My brother's first Cubs game earlier in the day.
2010: An explosion of strollers (and babies).
2008: Summer of Rachelle. Stephanie visiting. Pimm's Cup = NO.
2007: Quinn is a baby. Our first year living in Roscoe Village.
2004: My first year in Chicago.