For my birthday we had a barbecue. Everyone ate too much and drank too much and had a great time!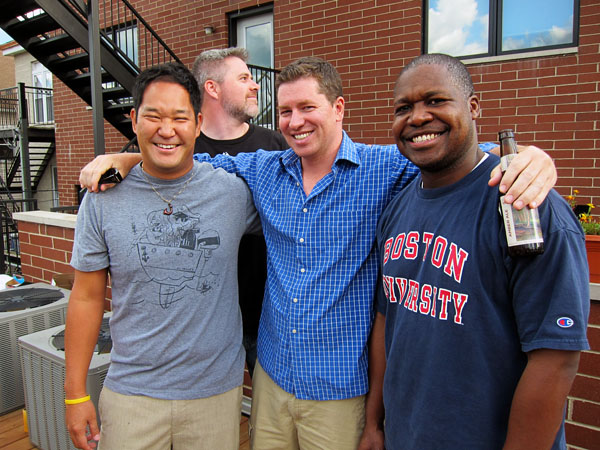 Richard pretending to photobomb Dallas, Killian and Ed.

Jill visiting with Liz while Dallas tried to get Fiona.

Raiden is just a few months younger than Fiona. They're both so big compared to when I last saw each of them!

Feedburners reuinite! Chris, Paul, Lisa, Kate, Rachelle. Alden shouldn't be so late or he misses out on photo ops like this!

Dallas grilled up a ton of kalbi. We thought we had way too much but people were fighting for the last rib! We also made about five pounds of slow cooked pork with Dallas's famous blue cheese coleslaw.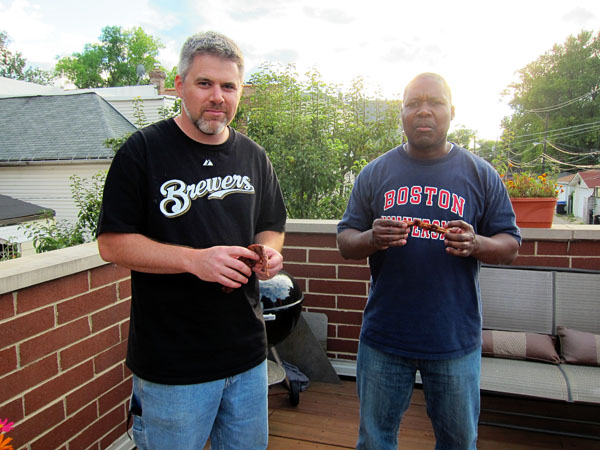 Richard and Ed stealing ribs fresh off the grill!

Kate and Brett.

Dinner!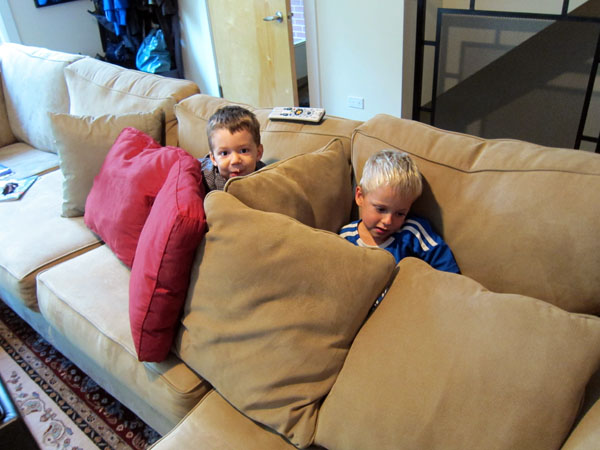 Dylan and Quinn making forts on the couch.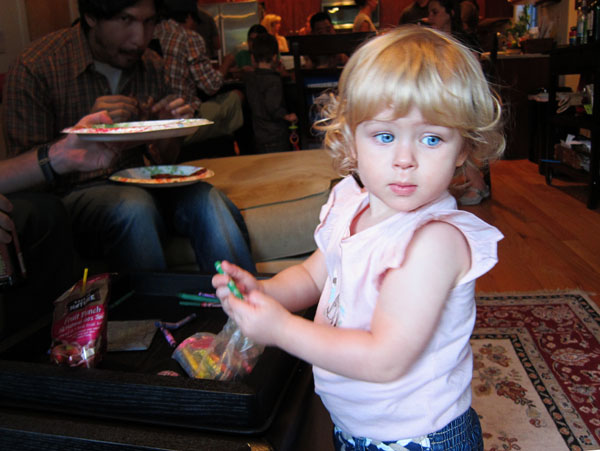 Could Fiona's eyes be bluer? Just like her mom.

Chris and Lisa brought this Achatz Handmade Pie. Grant Achatz did not make this pie, but his cousin did.

This was the crumb-topped Michigan 4-berry pie, their signature pie. They use locally grown tart cherries, blueberries, raspberries and blackberries. It was so delicious. Chris said pie is a family tradition. He and Lisa also gifted me a pretty pair of earrings that I wore to work on Monday. They are so nice and thoughtful friends.

Ed (chef/owner of The Baked Escape) also brought some delicious desserts – white chocolate raspberry swirl cheesecake and caramel pumpkin pound cake!

And here is Ed making Rory cry.

Killian gave me Easy Feet! I don't know if he's implying I'm too old to bend over and wash properly or if I have super nasty toes! According to the infomercial, "it's like a carwash for your feet!"

Me with Andy and Katie.

And Alden!

And Trent and Loden!

Trent was digging around in the cupboard for shot glasses and I busted out laughing when I saw he was using a votive for a shot glass!!! Gotta do what you gotta do!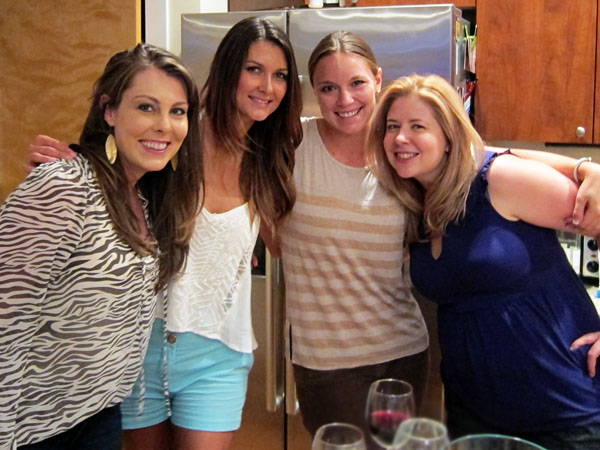 Loden, Kelly, Brett, Rachelle.

Time for bed!!! (Thanks, Damian for the wine and this Askinosie chocolate bar!)