"…. I'll just go for one drink, maybe two…."
It all started with these delicious drinks at Gilt Bar. They were called Le Bar St. Germain and were made from St. Germain (a French liqueur made with elder flowers), lemon and prosecco. Brett, Annie, Jess, Kristin and I were all drinking them. They were so delicious.

Brett, Annie, Dallas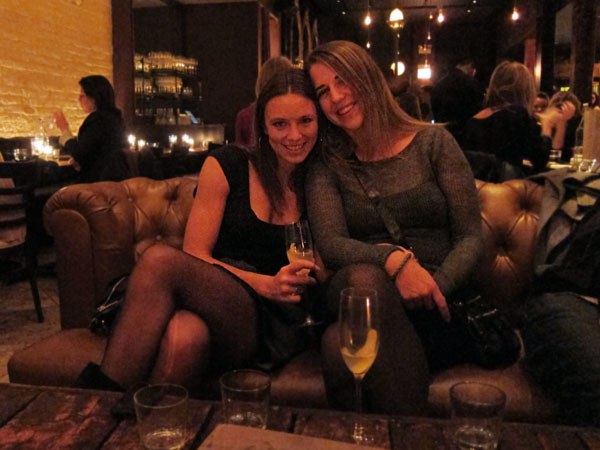 Brett, Annie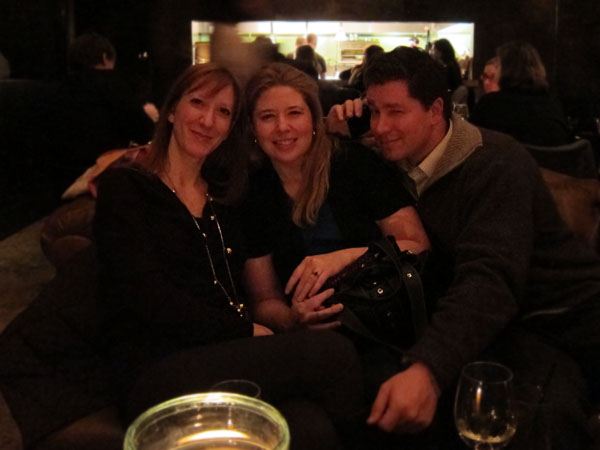 Jessica, Rachelle, Killian

Killian, Brett, Annie, Dallas
The drinks were potent too. And as if that wasn't enough to confuse you, try finding your way to the bathroom in this place.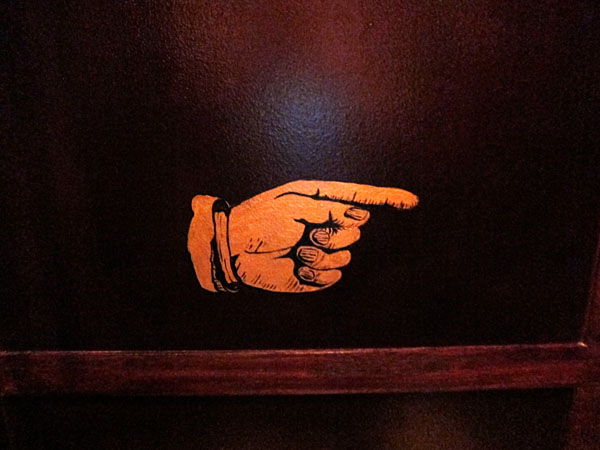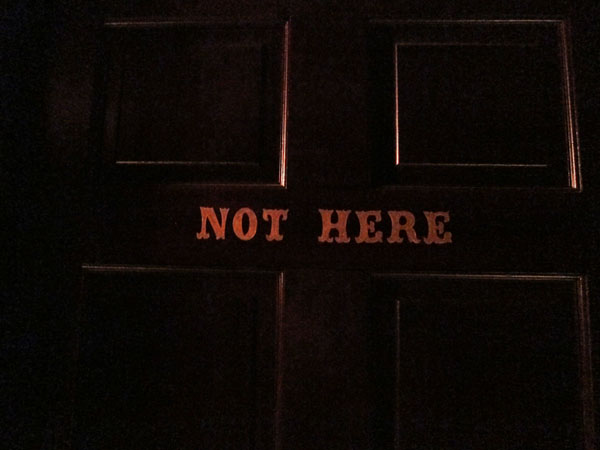 I'd never been to Gilt before, even though it's about a block from my office. My coworkers had raved about it, so it was about time I finally got there. In fact, I even ran into some of my coworkers there. ha. The inside decor is gorgeous. Fancy, lots of wood, but still rustic and with a kind of old-timey twist that doesn't take itself too seriously. The drinks were great and eventually when we ordered food, that was really good too.
There's a section of the Gilt food menu called "On Toast". I thought these things were going to be wimpy and lame, but when we ordered the triple cream délice de bourgogne cheese with apricot preserve and herb salad, it was awesome. Good-sized slices of thickly cut grilled bread. The cheese was a generous serving, unlike some places where you only get a sliver. The cheese and apricot was a great pairing. I don't know that I'd really consider a few leaves scattered upon the cutting board it was served on to be a salad, though.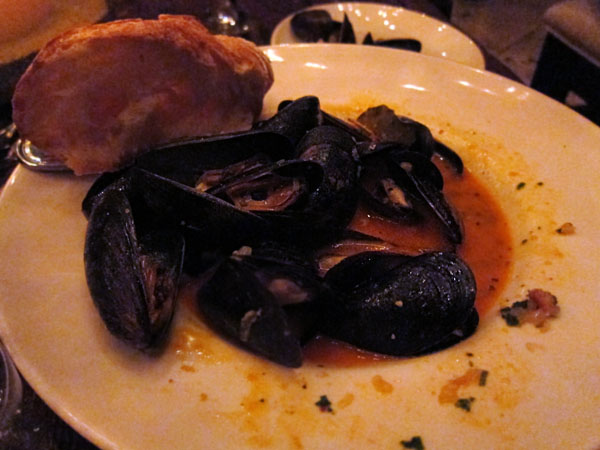 Later on we ordered the bouchot mussels with white wine, shallots, herbs & smoked paprika. Very good. Dallas loooved the bread so much, we had to ask for more. It was great dipped in the mussels sauce. We also got an order of the kennebec fries. I asked our waitress Kat (who was awesome) what kennebec was and she said it was a kind of potato that is starchier and makes a better french fry. She was right. These fries were served with garlic aoili and disappeared so fast from our table that we had to order more STAT!
After a while some people left. Brett and Annie had late night dinner reservations but it was still kind of early. Jess and Dallas and I decided to go back with Annie and Brett to Brett's apartment for a bit, since she lives not that far away at Cityfront Place. Brett just moved to Chicago about a month ago and is subletting this place. The view is great.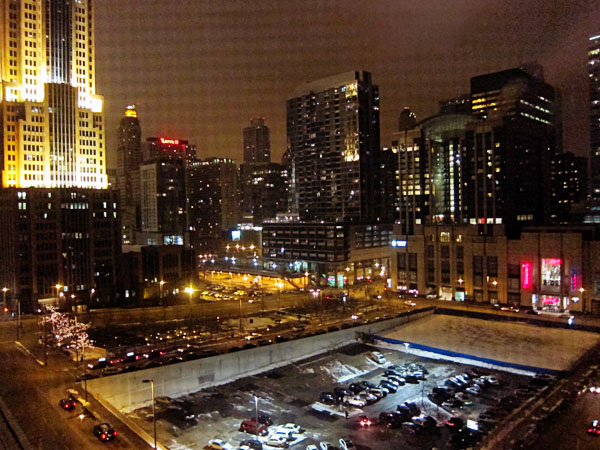 In Brett's fridge there were about 30 of these bad boys: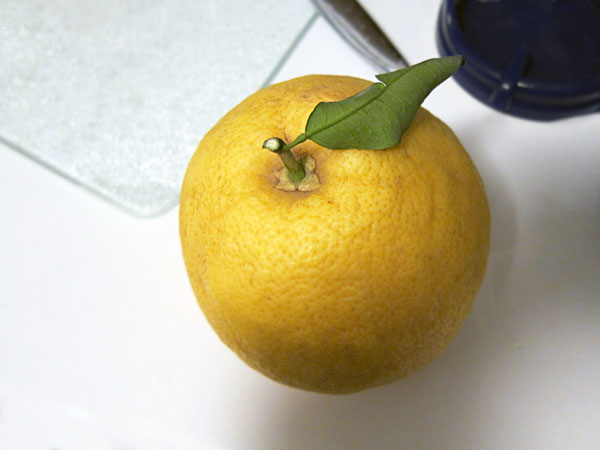 Grapefruits. Brett got them from her grandma in Arizona. So Brett used her huge guns to make us Greyhounds (freshly squeezed grapefruit and vodka).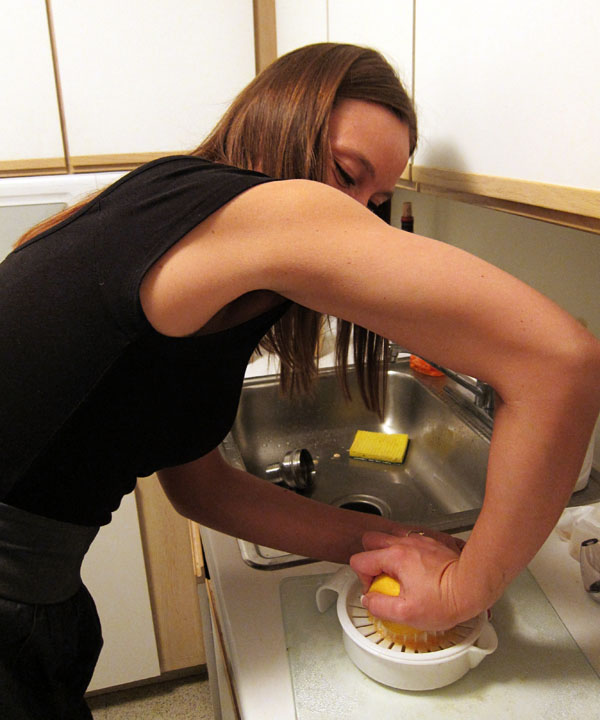 Delicious!
And a dance party may have broken out, but after a while, we knew we had to go. Dallas and I dropped Jess off in a cab and then went back to our house. We stopped at Boiler Room and each got a slice of pizza to bring home and eat. I went to the bathroom there and took this photo of the unique bathroom doors.
I know we were drunk last night, but we may have changed our minds about Boiler Room. We weren't totally sold on it the first time we went and we never went back until last night. But last night's pizza was SO good. I had just a plain slice and Dallas had a pepperoni slice.
I don't know what happened after we left. Brett and Annie went back out and some of our other friends met up with them. I can't imagine how late they were out (we were home by 11 or so) or how drunk they got. I'm so glad we went home when we did! I was feeling rough the next day and had so much to do!