I walked into the Mart one day and saw this:
The first thing I thought was "New Orleans!".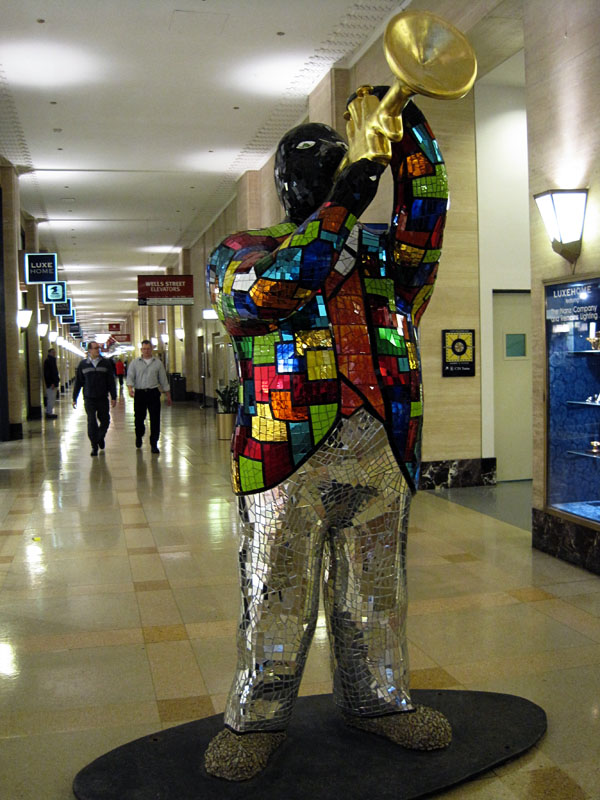 Which makes sense because this is a sculpture of Louis Armstrong, who was born in New Orleans on July 4, 1900.
The artist is Niki de Saint Phalle.
The Louis Armstrong sculpture is part of Niki de Saint Phalle's homage to prominent African Americans, Black Heroes.
Miles Davis, Josephine Baker, Michael Jordan, Tiger Woods, and Tony Gwynn are also featured in the series, but I did not see them at The Mart.