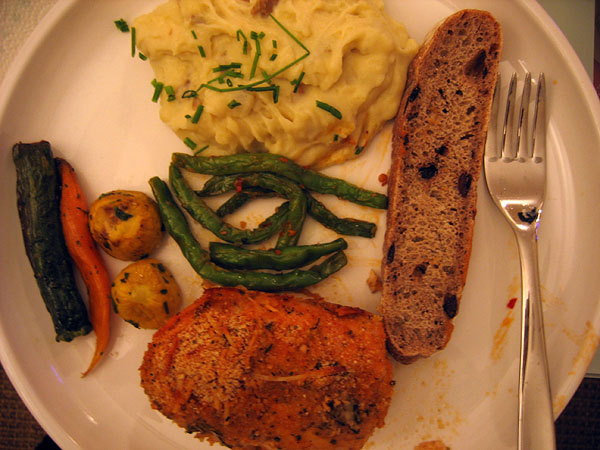 When I lived in San Diego a group of my friends and I used to have a cooking club. Every week we got together at someone's house and cooked dinner. Who ever's house it was made the entree and the others brought sides and dessert. It was a fun ritual, it made sure we saw each other at least weekly, we learned a lot about cooking, and since we were all from different parts of the country we were able to share our diverse cooking heritages with each other.
I miss cooking with friends and for more than one or two people. There are just some things you don't make when you're cooking for one or two (desserts!). I guess this was part of the reason that I was so excited to get together with friends for a dinner party this week. Plus it was fun just to see everyone. We had a fabulous (smokin' hot?) time and have to do it again!
Note: The Internet told us that if we microwaved an avocado for a little bit then put it in a paper bag with an apple or two that it would speed ripen it. The Internet lies.