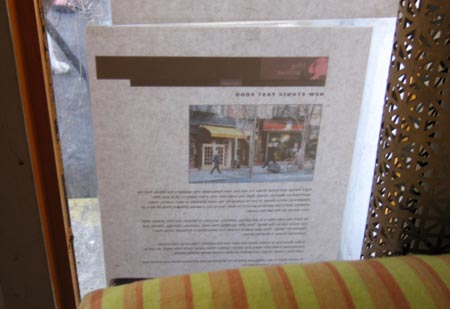 Indian Bread Co., West Village, Manhattan
Late 2003 or early 2004 a couple of new ethnic fast food restaurants opened on Bleeker Street in New York, Indian Bread Co. and Pop's Pierogi. I started going to them frequently and wrote a post on them because 1) they were blocks from my apartment, 2) they were cheap, 3) they were good.
Last weekend Joe S. went to Indian Bread Co. As he was waiting for his food he looked at the reviews in the window and noticed that one of them was my post printed out. He couldn't get a photo of the front because there were people sitting there, but he took this photo of the back of it.